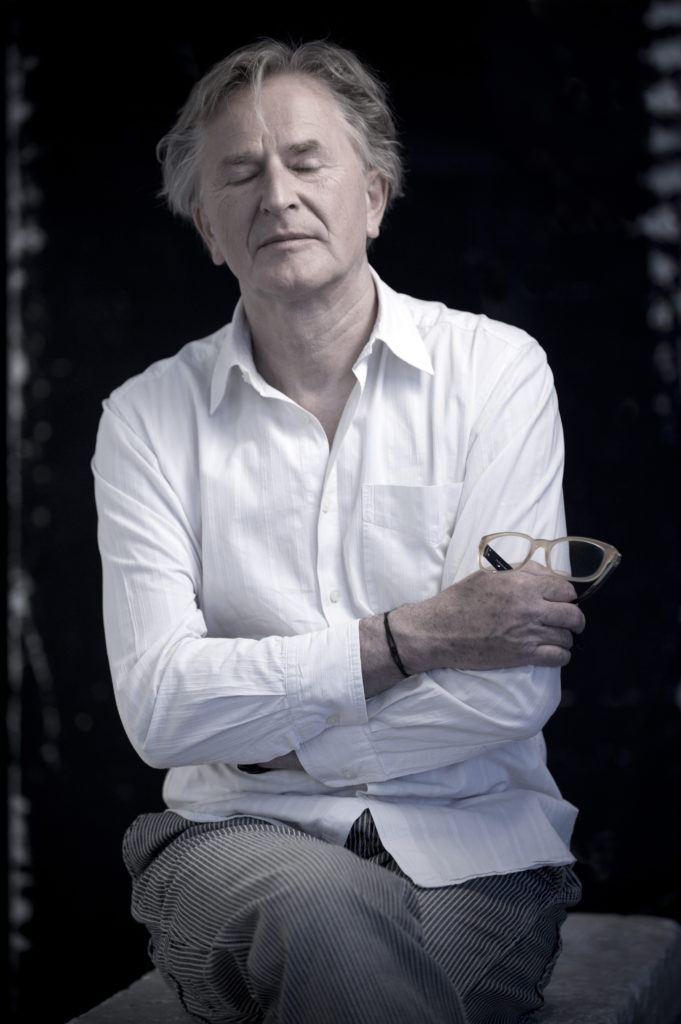 Schreiben alleine ist Folke Tegetthoff zu wenig, er möchte Writing alone is not enough for Folke Tegetthoff, he wants to do more: make fairy tales come alive!
This had led Folke to have an almost insurpassable influence on the art of storytelling in the international arena as demonstrated by the following accomplishments:
At the age of only 28, Folke Tegetthoff embarked on a world storytelling tour and traveled to a total of 28 countries on all continents in 22 months – a storytelling project that remains unparalled in such dimensions.
In 1986, Murray State University (Kentucky) established the world's first archive of his work.
Folke Tegetthoff is the only German-speaking storyteller who has been included in the Sound Archive at the National Library of Congress in Washington.
No other storyteller has such an extensive worldwide list of guest appearances at universities, from Jerusalem to San Francisco to Tokyo.
Folke Tegetthoff has appeared in some 4,000 performances in 40 countries, including Japan, China, Australia, Egypt, Brazil, Russia, USA, Philippines, Fiji Islands and Hawaii.
But beyond all these impressive facts and figures, Folke Tegetthoff has one thing in particular: an incomparable aura that envelops everyone as soon as he begins to talk.
To hear Folke Tegetthoff, please click here.