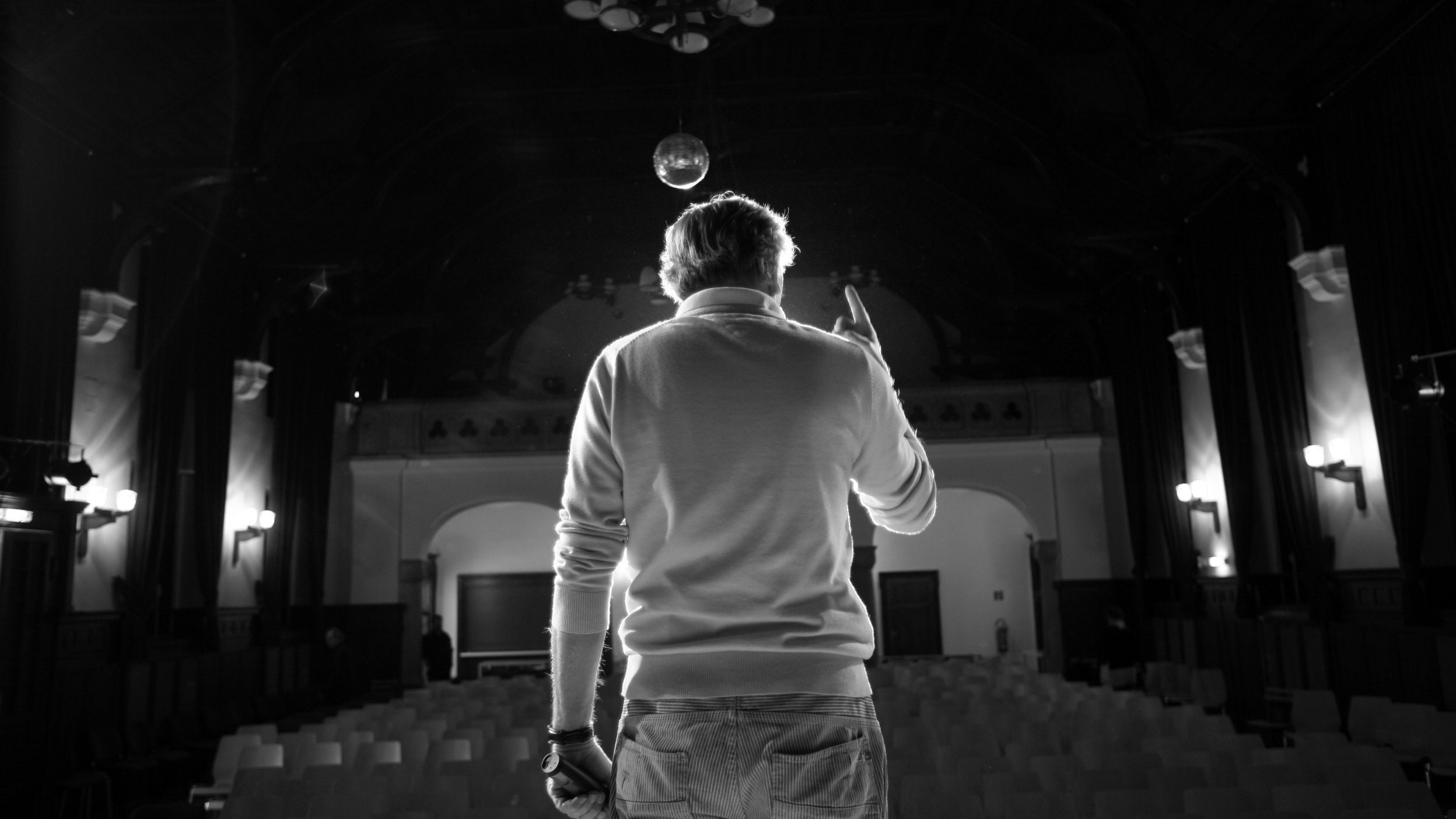 NEU: ERZÄHLVORTRAG "Storytelling im Tourismus"
Auch im Tourismus hat der Begriff des "Storytelling" von Neuseeland bis Tirol voll eingeschlagen und gilt seither als neues "Zaubermittel" – kaum eine Region, die darauf verzichten kann und will, sich diesem Hype anzuschließen und es in ihre Planungen einzubeziehen.
Völlig zu recht. Denn eine veränderte Situation auf dem Markt erfordert auch neue Strategien und Präsentationsformen.
Im Angebot: Magic of Storytelling – Die Präsentation (100 Minuten) | Die Geschichte vom Erfolg – Der Erzählvortrag (70 Minuten)
Alle Infos HIER
ERZÄHLVORTRAG
A Story of Success. From the School of Listening
He who talks, leads. So they say. But that*s only half the truth. For in fact, real power lies in listening. For only he who listens, finds human beings – their needs and desires, their fears and worries.
In this program, Folke Tegetthoff tells us some amazing facts about the ear and steals us away at the same time into the wonderful world of listening.
Folke Tegetthoffs presentation is appropriate for
Cultural event organizers
Private companies
Schools (see: School of Listening)
Professionals in the fields of nursing and healthcare, as well as in tourism. We offer a program specially developed for each profession.
The program is suitable as a:
Workshop for companies and schools (duration: 100-180 minutes)
Keynote speech for conferences, network meetings and awards ceremonies (duration: 30 minutes) ALSO AVAILABLE IN ENGLISH
Narrative lecture with music for special occasions (duration: 60 minutes)
GALA
With all my love. By Folke Tegetthoff
Of love and nothing but love is the subject here. Of love´s needs and its continually renewing spell that transforms the world and makes us carefree for a few wonderful moments. And that 60 minutes long. And always with music!
The program is suitable for:
Cultural events
Corporate events
GALA
The Mythical Land of Ice.
Folke Tegetthoff tells the story of the discovery of Franz Josef Land and of one of the wonders of mankind: 24 men are trapped in the ice for nearly three years, 23 of them survive. How was that possible? Folke Tegetthof takes us on the search for clues in a multimedia presentation together with the trio to Gemärch Trio.
The program is suitable for:
Cultural events
Corporate events
ADVENTGALA
"Lass mich in Deinem Kopf eine stille Zeit erbauen…"
ADVENT – diese Zeit des Jahres ist etwas Besonderes! Die Natur, die Menschen, die Tiere kommen zur Ruhe, alles wird stiller. Gibt es etwas Gemütlicheres, als zusammen zu sitzen, heißen Tee zu trinken, sich Geschichten zu erzählen, während draußen langsam der Schnee seine Decke über die Landschaft zieht?!
Naja – so könnte es zumindest sein. Wir wissen, dass es bei den allermeisten Menschen anders zugeht – Weihnachtshektik und Geschenkewahn.
Wenn wir von "Weihnachten" reden, sollten wir daran denken, dass es dem tiefen Sinn dieses Festes entspricht, gerade zu dieser Zeit einen Blick über unsere Gartenzäune zu werfen – und dies tut Folke Tegetthoff mit seinen Gedanken und seinen Geschichten, die uns an das Gefühl erinnern, das eines der prägendsten unserer Kindheit ist. Wenn jemand uns in seine Arme nahm und sagte: Komm her, ich erzähl' Dir eine Geschichte…
Folke Tegetthoff beherrscht die Kunst des Erzählens wie kaum ein anderer. Für Ihre Adventgala spannt er einen Bogen aus 34 Jahren und wird eine Auswahl seiner schönsten und bekanntesten Märchen präsentieren – von seinen legendären Kräuter und Liebesmärchen bis zu seinem neuesten Werk "Wie man in 3 Sekunden glücklich wird!". Lassen Sie sich verzaubern!
60-minütiges Programm mit musikalischer Begleitung.
Für Erwachsene! (auf Anfrage auch für Kinder)
Speziell für die Vorweihnachtszeit im Rahmen Veranstaltungen jeglicher Art (von Firmenfeiern bis hin zu privaten Anlässen oder für Ihre Gemeinde!)
Weitere Programme auf Anfrage, wie Liebesmärchen, Kräutermärchen… Jetzt anfragen